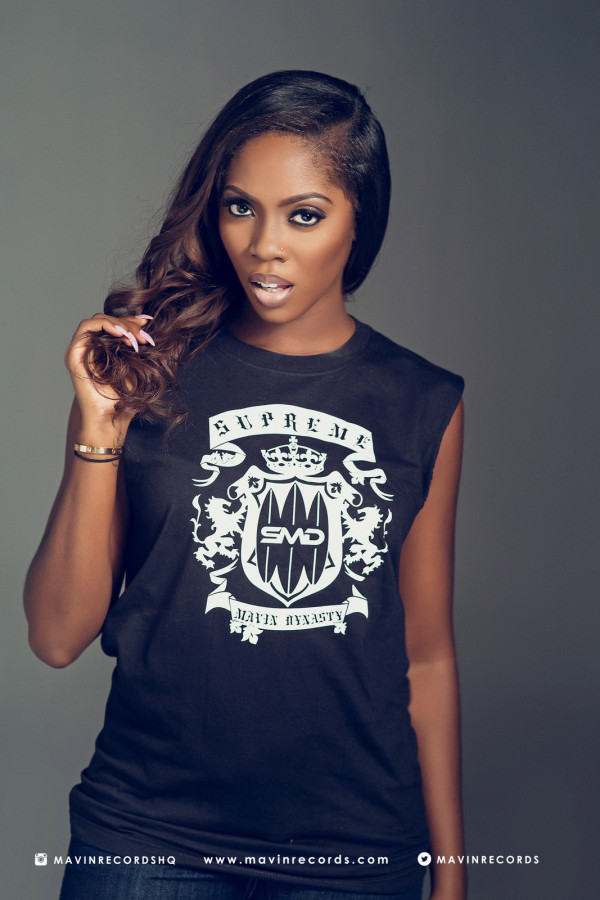 Our First lady of Mavin dynasty, Tiwa Savage, got more than she bargained for following a recent interview with Hip TV.
Tiwa, who spoke about the label clocking 5-years, celebrating its head, Don Jazzy, in the process, for his great leadership and management of all the label's artistes, looked somewhat unrecognizable during the talk, a look, that did not go unnoticed by some fans.
While some asked that she sack her makeup artistes, others alleged that she might just have been beaten again by her husband.
Watch the video and read some of the comments below:
"It's been amazing, we're getting stronger" – @tiwasavage reflects on 5 years with Mavin records.

A post shared by HipTv (@officialhiptv) on May 18, 2017 at 8:34am PDT
kencibabaMake up na bastard . So she is not as cute as in the vidsprlamiShe no fine at allkayzi45I wondered if she was the one for a second. The make up is not it at all. She needs to check her make up artist @tiwasavagespikemmy1Sack ur makeup artist with immediate effect…dipad___Was she beaten?tineepms???macchezpascalShez so ugly herebeingkemmyI think she's wearing braces ?am_nice_cynthiaWhy is she looking ugly in my eyes the make up artist did bad.. Beauty is in the hands of the makeup artistsinglesnmarriedDis is obviously not tiwasavagequeenactneatSwollen face, domestic violence again? So uglyreshine_whitedis what happen wen someone wants to be on top of the world to look like the sea goddess and suddenly noticed that she's turning into a monster ..racheal4loveNobody ugly atal…we just need money in our livescheflolarkitchenY'all asking her to sack her MuA dnt know nada??,y'all should be praising the MUA, tiwa is not the beauty goddess you think she is, you will hardly see her without full makeup on, contouring, shading and highlighting…now, what's important is that she has an amazing talent and she is deligent wth her work, who fine help?
Am Friendly, Contact Me On Whatsapp 08039654595 or mail support@zionadebisi.com